Hulls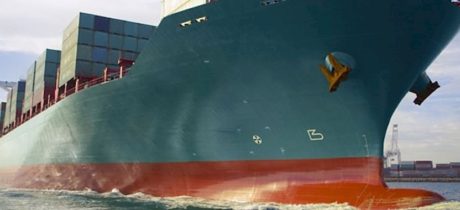 Installing the UltraSystem SonicPRO Advanced Ultrasonic Antifouling system will help to maintain the hull speed through the water and manoeuvrability, by reducing drag. Keeping the hull clear of growth reduces passage times and frequency of applying coatings, therefore saving fuel, money and down time for maintenance.  It can take up to 30% more fuel to push a fouled hull through the water – a significant factor in operational costs
The hull's underwater surface area is the main determining factor for the number of transducers that should be installed to the inside of the hull.  One transducer has an effective high protection radius of 5 – 6m*, one system with four transducers will provide protection for an area of 400 – 576m2.  Transducers should be positioned on the hull every 10 – 12m
*substrate material and thickness influence the transmission of sound waves.
Sound waves are resonating throughout the hull due to the direct contact of the transducers to the inside of the hull, the stern gear (propellers, shafts and rudders) are acoustically isolated from the sound within the hull due to the seals used in their attachment. In the proximity of a transducer, the ultrasound signal also dissipates out into the water in an 180o arc below the hull surface. Therefore, with positioning of transducers in the close proximity of these underwater parts, the system can also help to some degree in keeping the stern gear clear, although not so effectively as the hull.
Installing transducers onto shaft split bearing housings can be considered to transmit the ultrasound down the shaft and into the propeller.  Rudders can be protected with transducers directly attached to the rudder stock.
No through hull drilling is required, all transducers are installed dry side therefore the system can be installed with the vessel in the water.
Using the UltraSystem SonicPRO with its high-power output will increase the ultrasound level within the hull far more when compared to using lower output systems.  The secondary output into the water will be stronger and will have a greater effect on destroying, suppressing and preventing marine fouling.
Recommendations
Transducers installed onto inner surface of hull - no thru-hull penetrations required.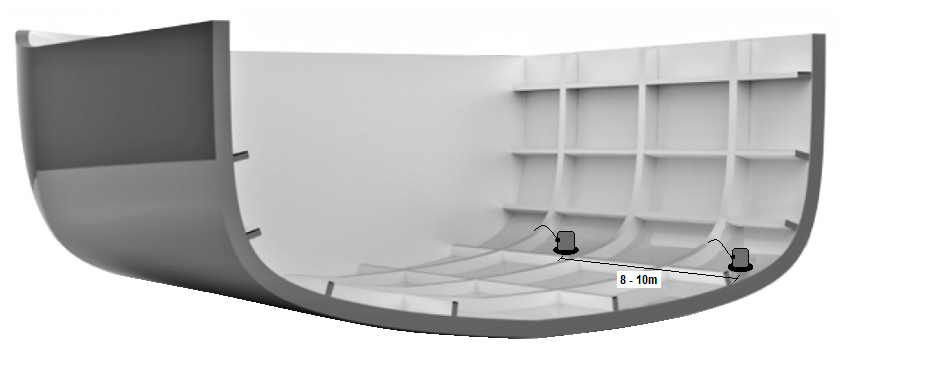 One transducer has an effective high protection radius of 5 – 6m*, one system with four transducers will provide protection for an area of 400 – 576m2.  Transducers should be positioned on the hull every 10 – 12m.
*substrate material and thickness influence the transmission of sound waves.
18 - 20m SAR planing hull

Installation of 1 x UltraSystem SonicPRO – four transducer high-power output system
Propeller protection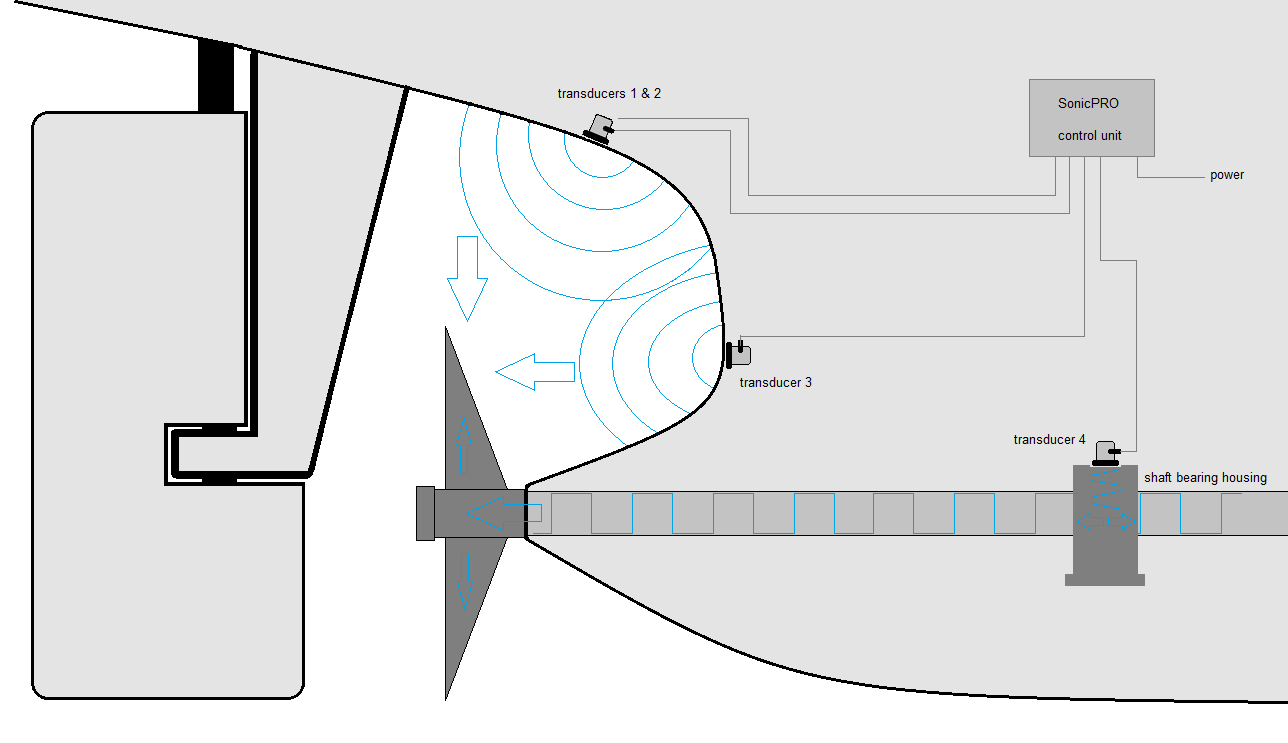 The propeller in the above example, will be acoustically isolated due to the shaft seals, and the resonance that is setup within the hull material in the vicinity of the propeller by transducers 1,2 and 3 will not resonate into the shaft.   To prevent barnacle attachment, the juvenile larvae will not attach if they can feel the resonance coming out of the surface they access for attachment.  Therefore, to assist in protecting the propeller, it is suggested where possible to install a transducer onto any shaft bearing housing to allow ultrasound to transmit into the shaft.  A combination of transducers on the hull and on the bearing will maximise the ultrasound towards the propeller.
Please contact our technical sales team for a suitable system recommendation.