Ultra System Series II
15% more output efficiency with S2 design engineered transducers
Next Generation electronic antifouling technology - extensively researched and developed
Control Unit
Incorporates our latest PCB with advanced reprogrammable digital software. Unique program of specific frequencies and harmonics scientifically designed to destroy various fouling organisms.
A continuous and precise level of effective ultrasound is transmitted to the transducer. When using two or more transducer systems, sound waves protect your hull from all transducers simultaneously. This is proven to be more effective in eradicating algae cells compared to alternating the output between transducers. No complicated setting up or programming required.
Delivers maximum output performance with all source voltages.
Integrated cooling for efficient operation and increased component longevity.
LED lights indicate the system's operation status for clear and simple user checks.
Low power consumption from as little as 700mA.
Low voltage battery protection with automatic re-starting.
The Ultra System is developed and manufactured in Europe to very high standards to ensure product longevity and effective results.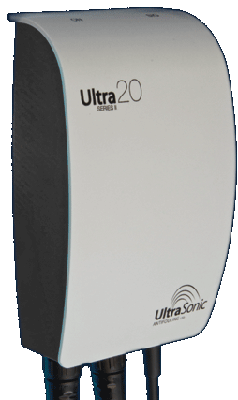 Transducer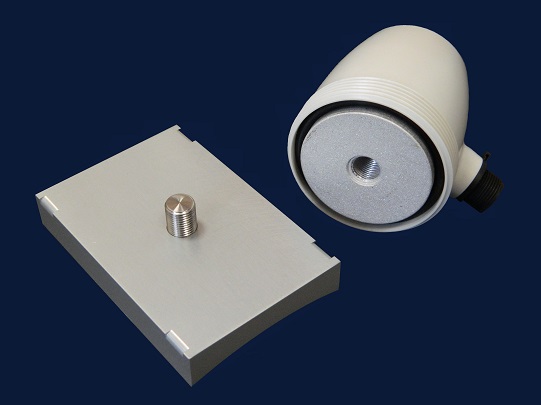 Design engineered housing and pre-threaded mounting ring allows superior contact of the transducer face directly to the hull to ensure efficient and effective resonance of ultrasonic sound waves.
The new low profile design is the most compact transducer on the market without compromising performance and required positioning within the optimum hull areas.
• IP68 waterproofing to 10m.
• No fixed cable making installation very easy and straight forward.
• Series II transducer is the most efficient and effective transducer available today.
Dual Voltage AC Module
The AC Module simply connects to the Ultra system's control unit and automatically manages the power supplies of AC and DC voltages available.
• AC is the primary source when available by either a marina shore connection or generator supply.
• LED lights indicate the source voltages and output voltage to the Ultra System.
• The AC Module is available in a package with the Ultra System as our DUAL Voltage (AC/DC) option. It is also available separately.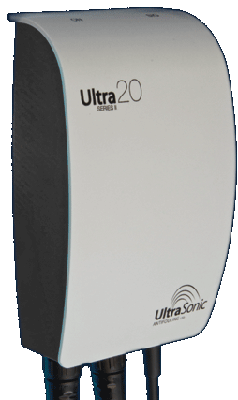 3 Year Warranty
The UltraSystem Series II is supplied with a three year warranty. This is attributed by the reliability of our systems, the high build standards adopted at our own manufacturing facility in Europe and not being limited to other third party warranties.
Furthermore, our clients can expect continued support and service during and outside the warranty period worldwide.
Installation
The installation of the UltraSystem is very simple and can be undertaken by any competent DIY boat owner, Marine Engineer or Shipwright.
The designed engineered features of the system improve ease of installation along with the waterproof cables and connectors, which simply connect to the transducers and control box.
It is not required to open the control unit avoiding any accidental damage to occur to the electronics and no connecting of bare wires. The control box simply clips into is own mounting bracket on a convenient bulkhead or panel.
No complex configuration is necessary as the UltraSystem automatically runs its initialisation procedure and provides the correct levels of effective ultrasonic protection.